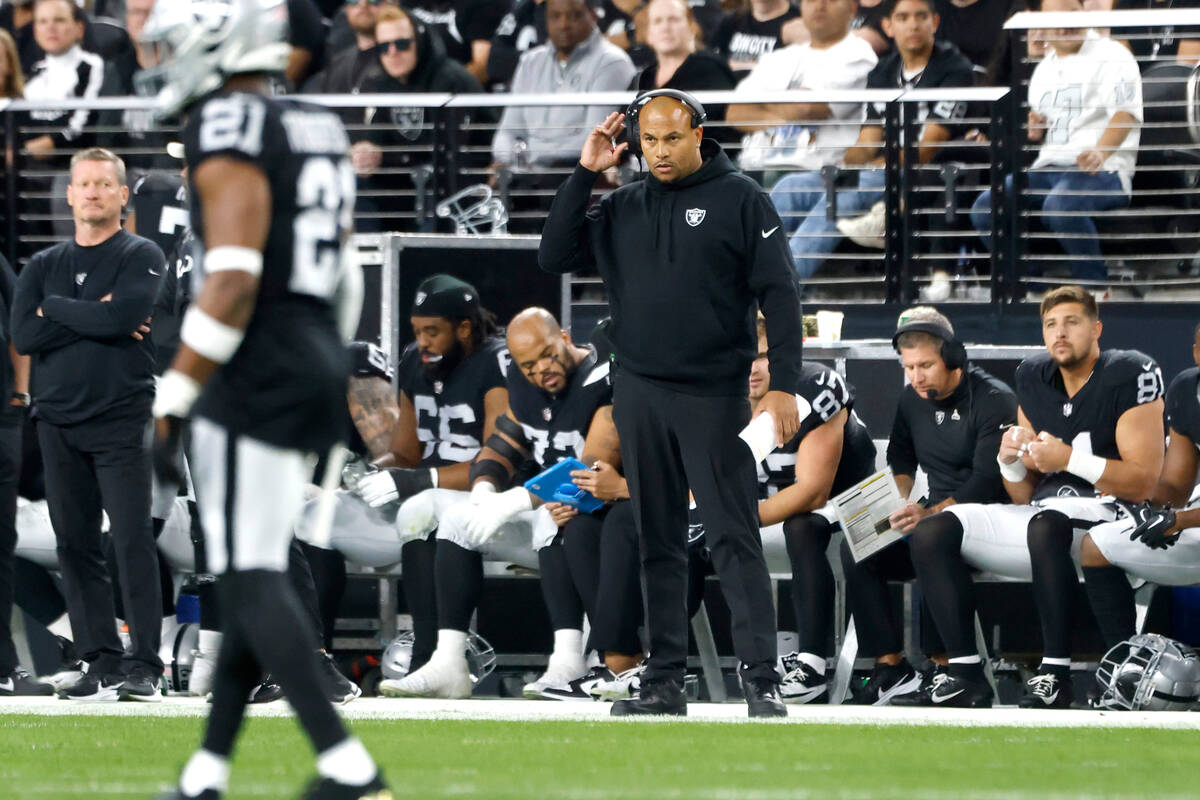 Of the Raiders' final six games, four will be at home. And interim coach Antonio Pierce wants that to mean something.
"Allegiant Stadium has to be ours," he said.
And with his 5-6 team still very much in the playoff hunt, he is imploring Raiders fans to do their part. Especially after seeing the effect a primarily pro-Raiders crowd at Allegiant Stadium had on his team in recent wins over the Giants and Jets.
"Having a home-field advantage for us is huge," Pierce said. "What we've gotten the last two home games against the Giants and Jets, that had also energized our team. So I'm calling on Raider Nation, our fan base, alumni, to show up and show out and bring that energy and bring that passion. Watch these guys play hard, give their effort, execute at a high level and play with an intention to win every game at home."
Pierce hopes that will be the case Sunday when the Raiders host the Super Bowl champion Chiefs.
"That Black Hole has to be real," Pierce said. "And when we make that a consensus effort and a mindset, and the fans do the same, it's a hell of a place to play at."
This is a developing story. Check back for updates.
Contact Vincent Bonsignore at vbonsignore@reviewjournal.com. Follow @VinnyBonsignore on X.
Original News Source Link – LVRJ

Digital Marketing Experts Check out digital marketing experts at KingdomX.com