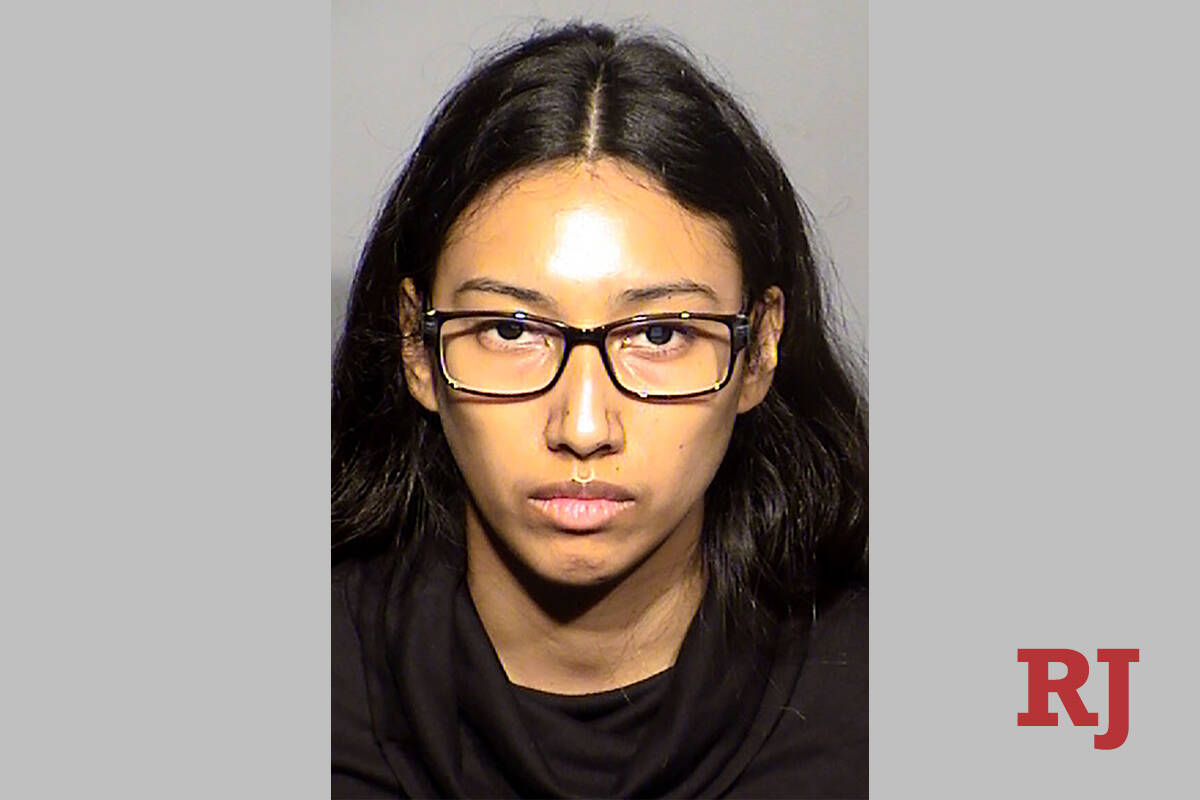 A Las Vegas day care teacher was seen on video yanking a bookcase away from a 2-year-old boy that the child was leaning on, causing him to fall on his face and suffer injuries that required dental surgery, according to an arrest report.
Karina Castillo, 28, of North Las Vegas, was working as a day care teacher at Creme de la Creme, a day care center at 8420 Farm Road, near North Durango Drive and U.S. Highway 95 in northwest Las Vegas, when the incident allegedly occurred on Sept. 5.
Castillo, who was arrested Oct. 24, is alleged to have told the boy's mother after she picked him up on Sept. 5, that the boy was standing on a toy crib and fell, according to a Metropolitan Police Department arrest report.
The boy's mother discovered the next morning that one of the boy's teeth had been pushed into his gums. The mother called the dentist, who said the boy would need surgery to remove his two front teeth because they were infected, the arrest report said.
In a meeting with day care management on Sept. 8, the boy's parents were told that Castillo had been fired after a review of video footage that showed the incident, the arrest report said.
According to the report, the boy was standing on a 4- to 6-inch-high toy crib while leaning on a single-shelf bookcase. Because Castillo had filed an accident report saying the boy had fallen, the day care facility's executive director thought it was a normal accident involving a child.
But when the boy's mother called and described the boy's injuries, the executive director watched video surveillance of the classroom.
"Karina is observed walking towards (the boy, whose name is redacted from the report) who is standing on a toy crib and leaning on a baby bookshelf," the report says. "Karina turns towards (the boy) and violently pulls the bookshelf away from him causing (the boy) to hit his face on the bookshelf and face planting on to the floor."
When contacted by a police detective, Castillo declined to speak, saying that she was told by her family to get legal representation. Castillo's attorney, Peter J. Christiansen, then contacted police, according to the report.
On Oct. 14, Christiansen agreed to have Castillo turn herself in to police on Oct. 24 at Metro headquarters, which she did, the report said.
Castillo faces a felony count of child abuse/neglect, court records show.
Contact Brett Clarkson at bclarkson@reviewjournal.com.
Original News Source Link – LVRJ

Running For Office? Check out Conservative Campaign Management