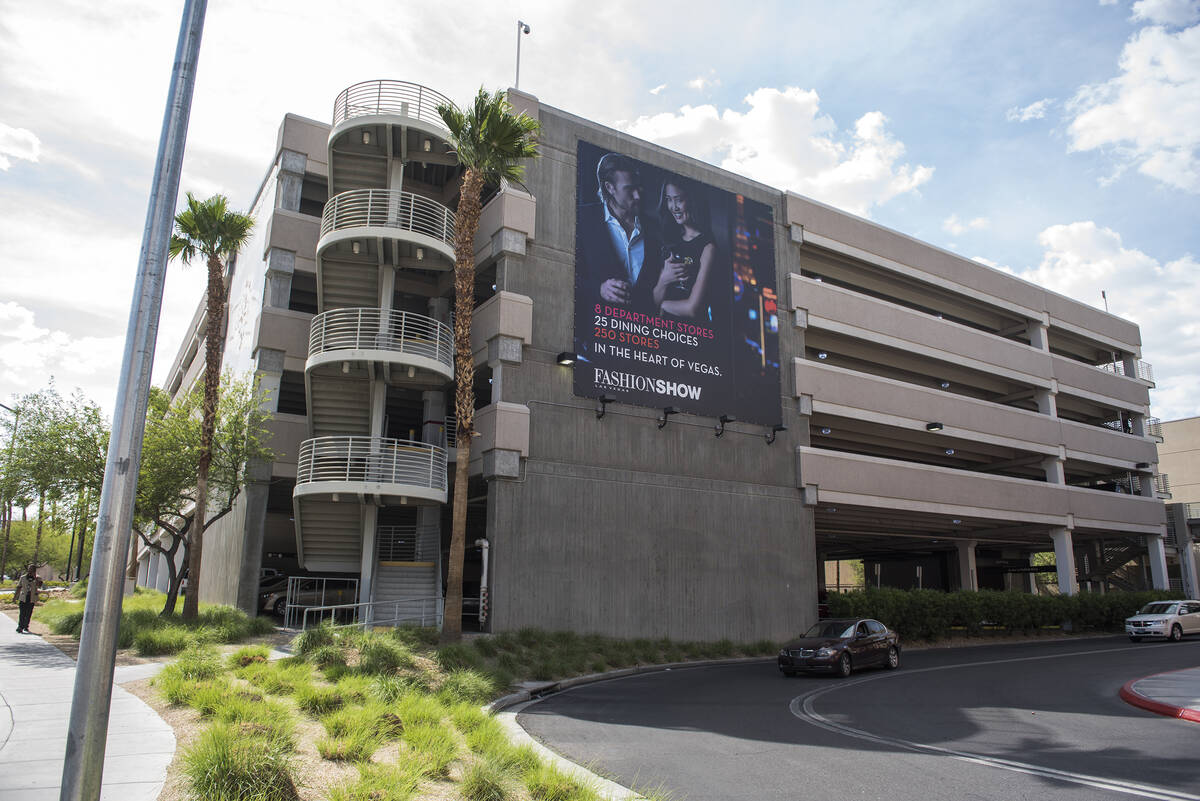 Fashion Show mall will implement a paid parking policy during the inaugural Formula One Las Vegas Grand Prix, the Strip establishment said Wednesday.
The mall, located at the corner of Spring Mountain Road and Las Vegas Boulevard, set rates for its usually free parking garage located directly outside of the race circuit.
Beginning Thursday, Nov. 16, parking operations service ACE Parking will charge guests $40 to park at Fashion Show. If someone spends $100 across the property in aggregate, before 5 p.m., the visitor can go to a validation station with receipts and have an attendant refund the parking charge to their credit card.
The same process applies Friday and Saturday, Nov. 17-18, though rates rise to $75 on Saturday.
Visitors can also show a restaurant receipt from any of the sit-down restaurants facing the Strip until 11:59 p.m., property manager Brookfield Properties said.
"We recognize that many locals and visitors may want to experience the environment but not necessarily want to watch the race," mall operators said in a statement. "For those who are not interested in shopping, want to visit the Strip for the inaugural event in some capacity, ensure they have a convenient place to park and want to avoid much of the congestion given the track layout and Fashion Show's placement on the track, can purchase parking in advance with links on the fslv.com website."
The Las Vegas Grand Prix will be held Nov. 16-18 and is expected to bring more than 105,000 spectators to the Strip.
McKenna Ross is a corps member with Report for America, a national service program that places journalists into local newsrooms. Contact her at mross@reviewjournal.com. Follow @mckenna_ross_ on X.
Original News Source Link – LVRJ

Digital Marketing Experts Check out digital marketing experts at KingdomX.com