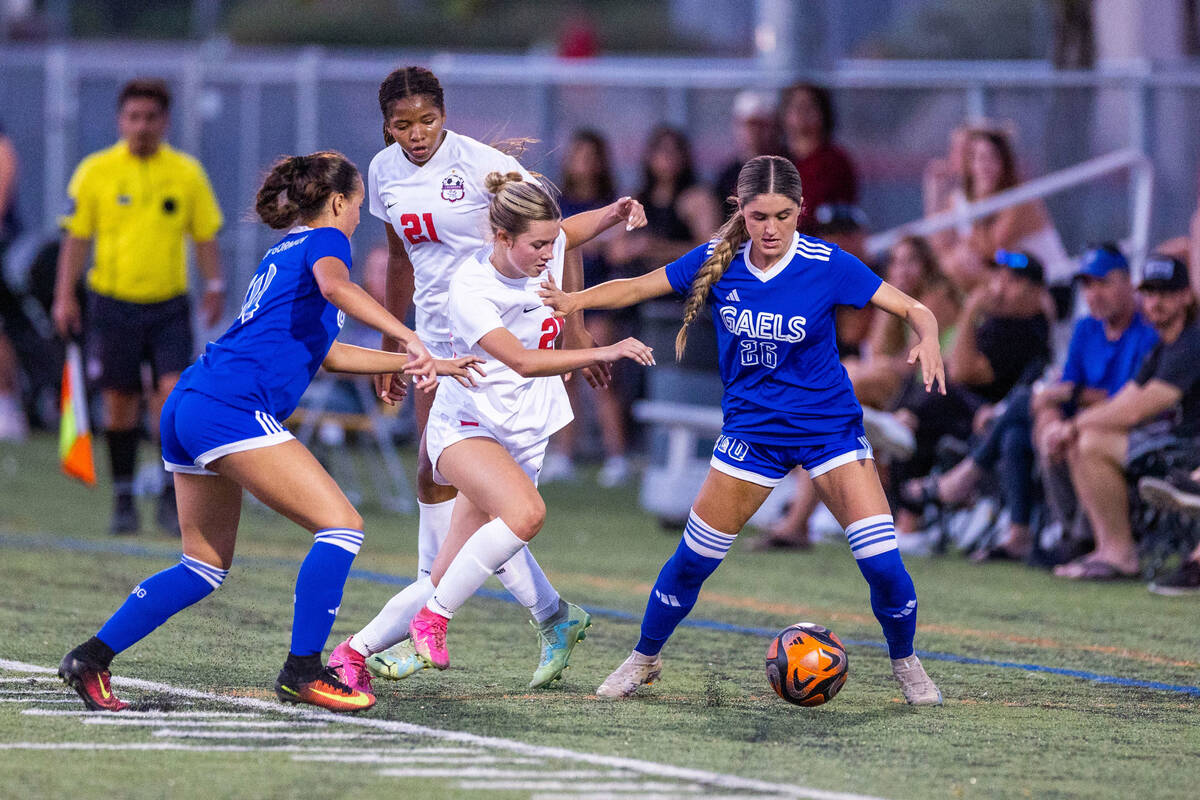 Coronado's Aubrey Wagner is making the most of her only season playing high school soccer.
A standout player with local club team Heat FC, the senior forward has helped the Cougars find their groove during the playoffs.
Wagner scored two goals in the Cougars' 3-0 win over Arbor View in a Class 5A state quarterfinal match Thursday. For her efforts, she was named the Nevada Preps girls athlete of the week.
"We never backed down for a second," Wagner said. "We've been through games where you let up and a team comes back. In that game, we knew it was playoff time and we're not losing this game."
Let's get to know this week's girls athlete of the week. (Note: Answers have been edited for clarity and length.)
Nevada Preps: Who's an athlete you try to model your game after?
Wagner: "My favorite player is Lieke Martens on Paris Saint-Germain F.C., and she also plays with the Netherlands national team. I've always admired her style of play. She's very creative, and I always see clips of her and try to model my play after her."
NP: Do you have any game-day superstitions?
Wagner: "I always need to have gum for the game. There was this one time we were playing Bishop Gorman for the second time, and I didn't have my gum. I said, 'Guys, I really can't play without my gum,' and then luckily this girl had some. We played, and then everybody after the game said, 'We won because Aubrey had her gum.'"
NP: You're committed to Oklahoma State. What was the recruiting process like?
Wagner: "The recruiting process for me actually went pretty fast. It was somewhat stressful, but I knew Oklahoma State was where I wanted to be. The coaches are so welcoming, I loved how the program values family and I also feel in love with the college town."
Contact Alex Wright at awright@reviewjournal.com. Follow @AlexWright1028 on X.
Original News Source Link – LVRJ

Digital Marketing Experts Check out digital marketing experts at KingdomX.com