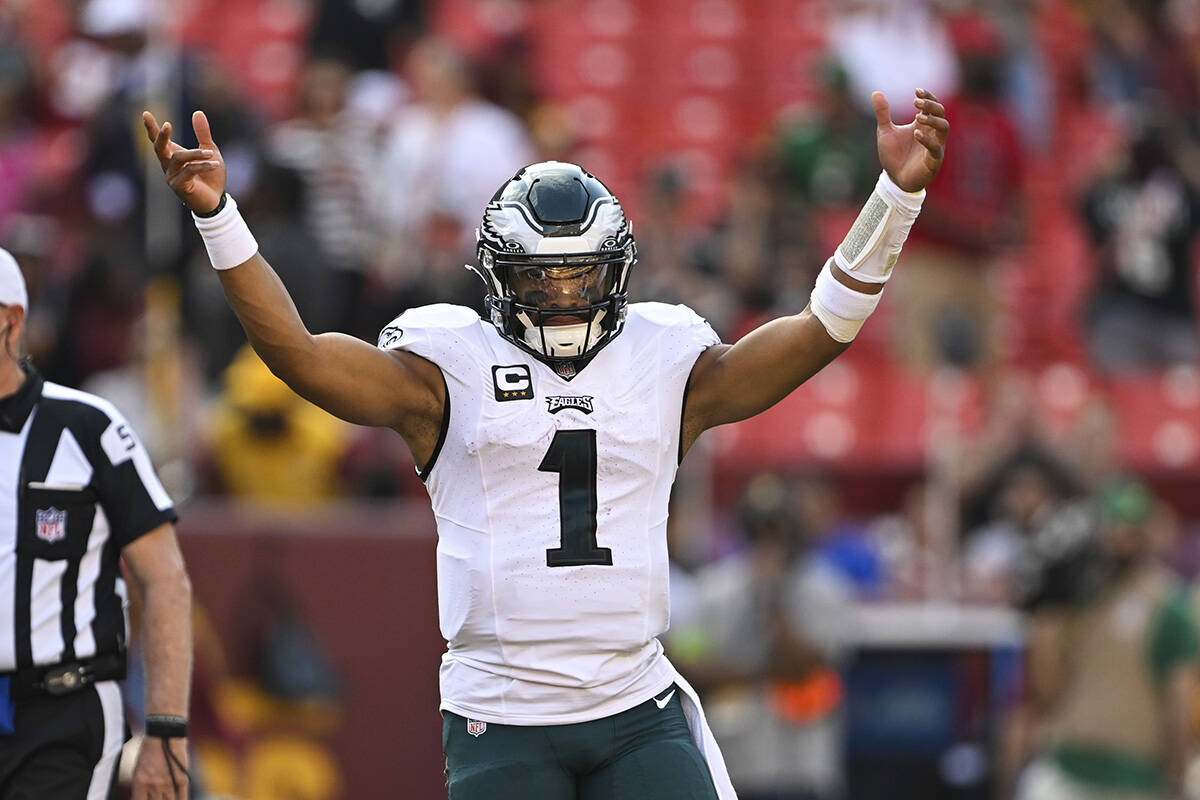 One is arguably the game of the week. The team with the best record in football hosts a bitter divisional rival in a matchup that could have major playoff implications.
The other, a game that pits two teams with a combined record of 5-11 against each other. One will feature an interim coach and a rookie quarterback, while the other sports a historically bad offense that leads the league in sacks allowed and puts up the fewest yards per game in the NFL.
And if you live in Las Vegas, you'll be able to watch the New York Giants (2-6) take on the Raiders (3-5) on local TV, while your friends across the country (and with the NFL Sunday Ticket) will be watching the Philadelphia Eagles (7-1) host the Dallas Cowboys (5-2).
When Las Vegas officially became an NFL city, it came with all the trappings, including the home team's games taking precedence on local TV. That's great news for Raider Nation, but not-so-great news for local residents who follow other NFL teams.
Giants-Raiders will air at 1:25 p.m. Sunday on KVVU-5. But if you want to watch "America's Team" take on the NFC's best, you'll have to head to your local sportbook or sports bar.
The rest of Sunday's local NFL TV lineup looks like this:
— Miami vs. Kansas City, 6:30 a.m. NFLN, KLAV-AM (1230)
— Los Angeles Rams at Green Bay, 10 a.m. KVVU-5
— Seattle at Baltimore, 10 a.m. KLAS-8
— New York Giants at Raiders, 1:25 p.m. KVVU-5, KRLV-AM (920), KOMP-FM (92.3)
— Buffalo at Cincinnati, 5:20 p.m. KSNV-3, KWWN (1100 AM, 100.9 FM)
Original News Source Link – LVRJ

Digital Marketing Experts Check out digital marketing experts at KingdomX.com