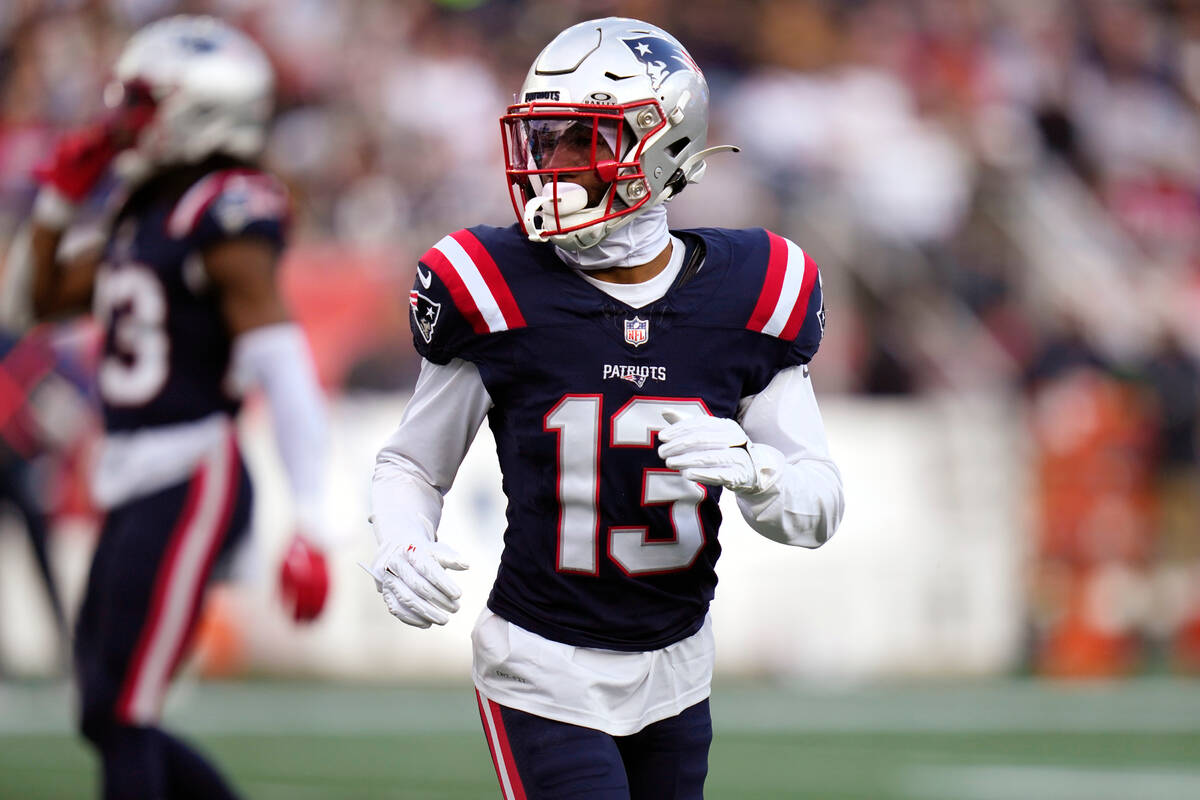 It didn't take cornerback Jack Jones long to get over the sting of being released by the New England Patriots this week.
The fact it was the Raiders and his high school and college coach Antonio Pierce, the Raiders' interim coach, who claimed him off waivers helped the process.
"It stung for sure," Jones said Wednesday after his first practice with the Raiders. "That was the team that drafted me. Your mindset is you're going to spend the first four years there. Unfortunately, that didn't happen.
"But this is a blessing. I'm not going to lie. I feel like everything happened for a reason, and I'm happy to be here, blessed to be here and ready to get to work."
Jones, a fourth-round pick of New England in 2022 who played for Pierce at Long Beach Poly and Arizona State, did not get into specifics of his departure from New England.
"I would say it just wasn't the best fit," said Jones, whose tenure was marked by an off-the-field incident and rumors of discontentment. "I can't speak too much about it because I'm not on the coaching staff. It just wasn't the best fit.
"I still have some fire behind me. I kind of feel I have something to prove without going out of my way to try to prove it. I just want to show everybody I'm a good player and not someone you can just shoo away. I'm not saying that was the case with the Patriots. Whatever happened, it just didn't work out. That's why I ended up here. I just want to show everyone I'm a good player."
Jones said he is working diligently to get up to speed on the playbook and hopes to contribute as soon as possible.
Pierce believes Jones can do that.
"In high school, he was about 120 (pounds), and I think now he's 170. He ain't got much weight," Pierce said jokingly about how much he's grown since they met. "But listen, maturity, the kid's been through a lot. I've known him since he was very young, obviously that's been documented. I've seen the growth of development. Nobody's perfect, I don't expect him to be perfect. That's my job as well, to bring him along and our staff and our organization to help him if he needs be. But the football player is extremely gifted, and I expect him to do such."
This is a developing story. Check back for updates.
Contact Adam Hill at ahill@reviewjournal.com. Follow @AdamHillLVRJ on X.
Original News Source Link – LVRJ

Digital Marketing Experts Check out digital marketing experts at KingdomX.com