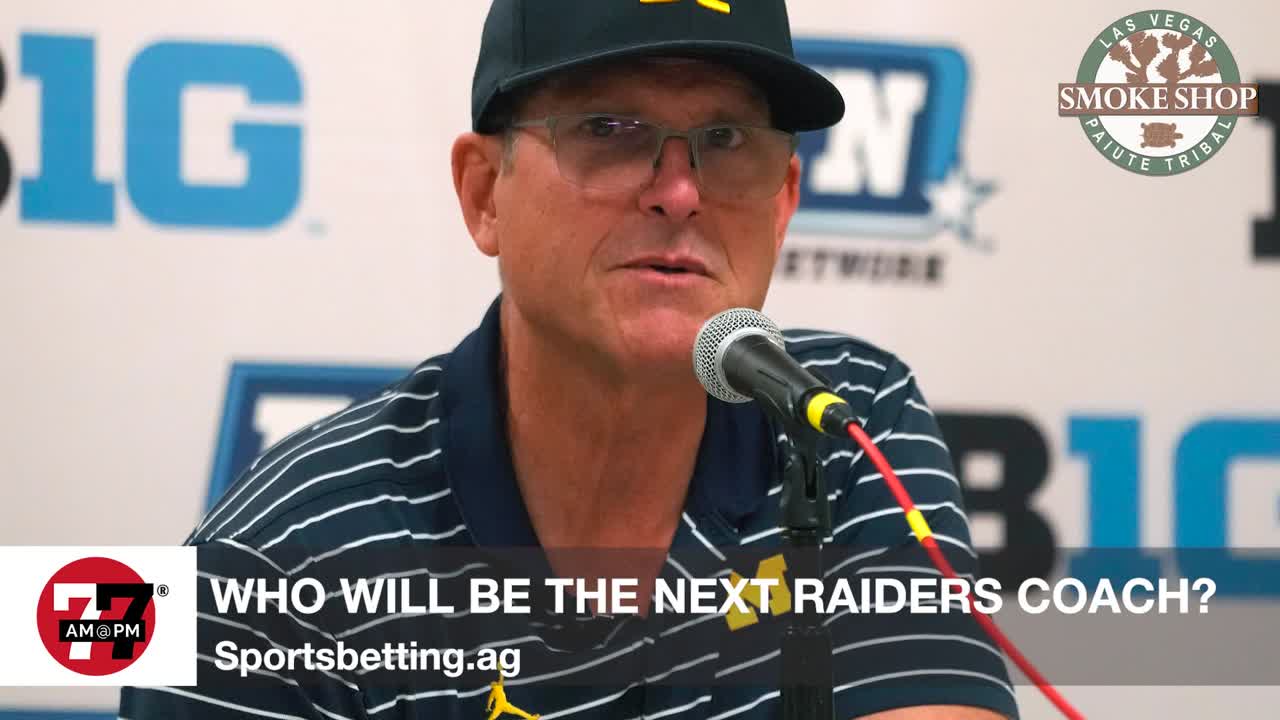 By moving on from coach Josh McDaniels and general manager Dave Ziegler just eight games into the season, Raiders owner Mark Davis hopes to catch lightning in a bottle to salvage something positive from the year.
"There's still something to play for," he said.
But the timing goes even deeper than that.
By making the moves when he did, Davis created a three-month runway to start formulating his plans on what direction to take his franchise. Interim coach Antonio Pierce and interim general manager Champ Kelly will get a fair chance to hold on to their positions permanently. The next nine weeks will go a long way in determining whether the interim tags get removed.
But no matter what happens, NFL rules mandate that Davis open both positions to an extensive search. From that process, the football leadership group that will march the Raiders into the future will emerge.
Davis said he has not formulated a clear picture of what he is looking for in terms of his next coach and general manager.
"That's what the next three or four months will be about," he said.
But already people from across the NFL are chiming in on how they would proceed if they were advising Davis. Of the ones who were consulted, the consensus is the Raiders remain a valuable and respected NFL organization situated in an attractive and livable market. And, as one league source indicated, "it's only going to get better," in terms of the Raiders' stature, as revenue that is currently being devoted to pay off their move from Oakland to Las Vegas is freed up to be put toward the team.
For that reason, the consensus is Davis can think big in terms of who he targets as a coach and football czar.
"The Raiders absolutely still matter," one league executive said. "And where they are now, in their new market and everything that that means to the viability of their future, you'd be surprised who might want to accept the challenge to turn them around. It's a compelling situation."
Here are a few ideas that were bandied about:
Formulate a vision
As Davis pointed out, the next few months create plenty of time to formulate what he's seeking in his new leaders. Spending that time wisely will be critical.
"He needs to sit down and find a vision for the Raiders that is in alignment with his philosophy," one league executive said. "Then go find people who fit that vision."
As one person pointed out, as sound of a football mind as McDaniels was, he also was "never a Raider."
That doesn't mean Davis needs to turn to someone with literal ties to the organization, but it helps to have someone who understands the concept of what the Raiders are all about.
"Being a Raider is a mindset, an ethos, a concept," one source said. "People need to buy into that, not fight it."
Again, that doesn't mean Davis should close himself off to only past Raiders. And by no means should this mean the football operation remains status quo to what it has been.
"But being a Raider means something," a source said. "And it carries responsibility."
Get a proven organization builder
Of the past three general managers hired by Davis, each was new to the position.
Reggie McKenzie had been an understudy in the Packers organization before coming on board as general manager of the Raiders in 2021. Mike Mayock had been a scout and TV analyst before joining the Raiders in 2019. Ziegler had worked in the player personnel departments of the Broncos and Patriots, most recently as the director of player personnel in New England, before arriving in Las Vegas.
Of the executives consulted, the common theme was it is time for Davis to think even bigger than an up-and-coming executive.
"Go find someone who's actually done it and won and knows how to do it," one executive said. "It can't just be someone who worked for that person or was honed by that person."
Davis should not be scared off by the thought of targeting someone such as the Eagles' Howie Roseman or the Seahawks' John Schneider, one source said. He has the money to make an attractive bid and, as someone pointed out, "it's still the Raiders. It's a challenge that would be attractive to someone."
Once that leader is in place, let them spearhead the search for the head coach.
Create a trustworthy circle
Part of the thought process of hiring a football leader who can be the point person for the coaching search is it not only tightens the circle of people involved in the process but also ensures the motivations would be purely about the goals and objectives rather than self-interest.
"I just wonder who he's actually listening to at this point," said one league source, who indicated the importance of Davis avoiding self-interested and self-motivated voices in favor of people who care about him and the legacy of the franchise.
Proven head coach or up-and-coming assistant?
The consensus on which direction Davis should go on his next coach fluctuated between a known commodity and finding a hotshot assistant.
"He's got to catch lightning in a bottle, find an up-and-coming coach and a quarterback," one source said.
Another suggested making a bold run at the Steelers' Mike Tomlin, whose contract is up after the season.
Jim Harbaugh's name already is being mentioned, and his ties to the organization and the known admiration Davis has for the Michigan coach make it seem like a natural fit. But some wonder if that is the right call given the current state of the personnel.
"An authoritarian head coach is the wrong way to go since the roster is very average," one executive said.
Contact Vincent Bonsignore at vbonsignore@reviewjournal.com. Follow @VinnyBonsignore on X.
Original News Source Link – LVRJ

Digital Marketing Experts Check out digital marketing experts at KingdomX.com